What is EverTrack Guard?
EverTrack Guard is a Crash Protection plug-in, in other words it prevents the system and users from killing the EverTrack Fleet GPS Tracker app. The plugin also protects the app against accidentally stops. In addition it ensures continuous tracking on any mobile 24/7.
Why your users need EverTrack Guard?
Although it is recommended to protect the main app, it is not always necessary. We designed the app to be reliable and stable as much as possible. So it should be running perfectly on most mobile phones, but…
Sadly mobile manufacturers have unique ideas on how they can protect their phones against battery drain. The phone might automatically kills some of the apps from the background. Mostly apps with high memory or battery usage. Sadly the apps can't protect themselves against these kills. Not even if they are running on purpose.


There are many "memory cleaner" app on the market which can also kill an app to optimize power consumption and memory.

No app and mobile phone on the market that offers 100% uptime without errors, so sometimes apps do crash.
EverTrack app is protected against crashes in 3 different ways:
It has a built-in method to restart itself if somehow crashed.

If the app can't restart itself, our Cloud Guard solution tries to restart the app remotely.

EverTrack Guard app is the third and most powerful way of protection
With this 3 lines of protection, we offer you nearly 100% uptime so you don't need to worry about missing routes.
How does it work?
Once EverTrack and EverTrack Guard are installed the apps are continuously checking each other. If any of the apps detect that the other is stopped because of an unknown manner it will restart the app immediately.
Is it possible to stop the tracking?
Absolutely yes! The Guard app is not for spying or other illegal activity! The users can stop live tracking in EverTrack app anytime they want by pressing the On/Off button or by signing out. If the tracking was stopped EverTrack never sends any location report to CorvusGPS.
Can my users delete EverTrack Guard?
Absolutely yes! EverTrack Guard plugin is protected against user kills and not possible to remove from settings. But if your users open the app you find a "Remove Guard app" button. With pressing this button you can easily remove the app anytime you want. If you sign in to your account from PC as an administrator (owner of the account) you will see the removal of Guard app.
How to Install Manually?
After your users installed EverTrack app, it will ask them to install EverTrack Guard plugin too. If they don't install it a notification will be displayed at the bottom of the screen.
How to Install Remotely?
We designed our system to offer the possibility of "remote installation". You can send a "Request" to all of your users from our system to request the installation of EverTrack Guard plugin. You can also check the state of installation on the "Users" list.
You don't have an account yet?
Visit CorvusGPS.com and start your free trial.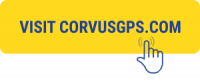 Latest posts by Zoltan Sardi
(see all)