GPS Tracking Software Updates – What's coming in 2018?
As we mentioned in the previous blog post (Our Rocket Launched – CorvusGPS Beta ends) the Free Beta period of our GPS Tracking Software has ended and 14 days Free Trial has started for our members.
Switching to a paid system will be also beneficial for our users because it means we will have resources to add new features to the system.
Keeping Up to date
Our first and most important goal is to keep CorvusGPS Tracking System and EverTrack GPS Tracker app up to date. We will continuously publish new updates and performance optimizations for all of our products.
Simplified Features and User Interface
During the development, we always try to keep the features and user interface as simple as possible and this won't change in the future. If a feature is complicated or hard to understand – nobody will use it, so we would like to find the most complicated points of our system to simplify them.
Checking our Feature Requests
After we make sure that each feature of our GPS Tracking software works fine and everything is easy to use, we will check all of the feature request received from our members in the last few months. We will check the ideas and make decisions which features are the most important ones.
The most popular feature requests
We don't know yet which features will be the firsts, but we already know what are the most popular requests…
1. Customizable Notifications – Panic, Speeding, High/Low Temperature, etc…
2. GeoZones (GeoFences) – Trigger an alarm if entering an area or leaving it
3. EverTrack for iOS
4. Tasks
5. Sending pictures from EverTrack including the location of the picture
6. Route Planning / Route Optimization
To request a feature please check our Feature Request Center…
New ideas from us
We will add features requested by our members, but we also have new ideas how we can improve our GPS Tracking Software and what features can help managing your fleet or protecting your family.
1. Scheduled Tracking On/Off (Tracking only in Work Hours)
2. Automatic Trip Records and Logbook with Mileage Recording and Travel Times
3. Team Chat with special Fleet Features
4. Driver Score – Driving Behaviour Analysis
5. Compatibility with Torque app to support Bluetooth OBD readers
6. Support for Flic Smart Buttons (On/Off, Check In, Panic, etc…)
7. Finding more high-quality and affordable hard-wired GPS Trackers
8. Remote configuration and commands for EverTrack
Takeaway
We have a number of plans for 2018, I hope we can add many useful features to our Online GPS Tracking Software and EverTrack app too. Switching to a paid system opens new possibilities for us and we do hope that it will be also beneficial for you. In 2018 we will create a better system that helps you to be more efficient, to simplify your everyday work and ensure safety or your workforces and family.
Our journey starts right now, we hope you will stick with us.
Regards,
Andrew and Zoltan
You don't have an account yet?
Visit CorvusGPS.com and start your free trial.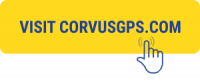 Latest posts by Zoltan Sardi
(see all)