New way of Fleet Management
Managing a Business Fleet is not easy but if we don't care about it then it can decrease our efficiency and make deficit for our company, so one thing is for sure, we need to take care about fleet management.
But what if we don't want to invest a huge amount of money to a GPS tracking system or if we need a special solution what we can't solve with a traditional system? In this case, EverTrack can be a good solution.

What is EverTrack?
We created EverTrack to offer an alternative solution instead of traditional GPS trackers. With the help of EverTrack, we can manage our vehicle fleet but also manage our workforces.
Why EverTrack is different?
Because you don't need to buy traditional GPS trackers, you only need to install the app to your Android phones and you can start your own fleet management system in a few minutes without expenses. EverTrack opens new opportunities in fleet management what are impossible with traditional tracking. A feature like this is the Event Report or the possibility of integrating features easily thanks to the modular system of EverTrack.
What features EverTrack already has?
The first step of the development to create a GPS tracker app which have the advantages of traditional trackers what we can upgrade the app later with more features. Let's see what features EverTrack already have:
Selectable reporting interval (up to 10 sec)
GPS and Wifi / Cell-based location data
3 different pre-configurable reporting mode
Manual mode switch
Automatic mode switch (when Charger Connected or at Low Battery)
Logging location data to internal memory when no data connection (offline tracking)
Automatic data upload to server from memory when data connection restored
SOS message
Event Reports (momentarily the "Check In" event to mark places on the map )
Can run on Startup
Password protection for settings

What features may available later?
There is no limit for features we can integrate to EverTrack, but we will create only those features which are popular enough, we don't want to integrate features that nobody uses. Let's see what features we plan to create:
Mileage counter
Private / Business use switch
QR code scanner (upload data to server)
Taking a photo (upload to server)
Job dispatch center
OBD data reader
Driven hour / Sleep time counter
Driver rating (Harsh braking, Harsh accelerating, Speedings)
Automatic reports: Low Battery, Start/Stop, Reboot, GPS lost, Charger Connection, etc
Do you have an idea? It could be on this list – just share it with us!
And a really important thing… EverTrack is momentarily available only for Android. We want to create it for iOS and Windows Mobile also.
How to Start?
Visit corvusgps.com and register for a Free trial!
Go to Play Store and search EverTrack (download and install it)
Log in to the app and press Start
Check your position on the map from PC / Mac
For more features you can to upgrade your account to Business
That's it, now you can start tracking your mobile. If you want to track your workforces of your fleet you need to send an invitation from your account to the people you would like to follow.
Go to "Mobile Tracker Users" menu
Click to "Invite Mobile tracker User" and send the invitation
The user needs to accept the invitation, log in to the app and press Start
Now you can also follow the invited people.
Links:
For more information visit CorvusGPS.com
What do you think about EverTrack?
Do your business needs any extra feature(s)? Do not hesitate to contact us!
You don't have an account yet?
Visit CorvusGPS.com and start your free trial.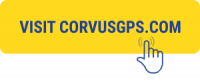 Latest posts by Zoltan Sardi
(see all)