Fleet apps – Crash Sensor
In my article series called "Fleet apps" I like to show you a smartphone app each time which can change your opinion about how you can use smartphones for Telematics or Workforce and Fleet Management. I try to find the best app, so I pick only one in each topic – probably the best one – and show you how you can implement into the daily life of your fleet.
As the first article of the topic, I like to choose a useful but simple app, which can improve Driver Safety.
The selected app is: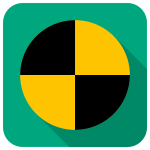 Crash Sensor
What is Crash Sensor?
Crash Sensor is a simple app developed to notify you in SMS when collision detected.

Features
Crash Sensor doesn't have too many features, it's developed only one purpose, to notify you when any of your drivers probably has an accident. After the collision detected you have 30 seconds to cancel the notification or else the app will send an SMS to the pre-configured phone numbers. You can set maximum 3 numbers. In Settings, you can configure the value of Deceleration that will trigger an alarm between 1G and 4G.
Pros
Super simple user interface

Clear settings

Stable

Well designed

Selectable sensitivity
Cons
It will send alarms if you drop your phone down and don't cancel it in 30 secs

The SMS message contains coordinates but it's not a link pointing to a place easily, so you need to copy and paste into Google or Google Maps

Need to enable again after each collision detection

The app keeps the GPS always on while the crash detection is active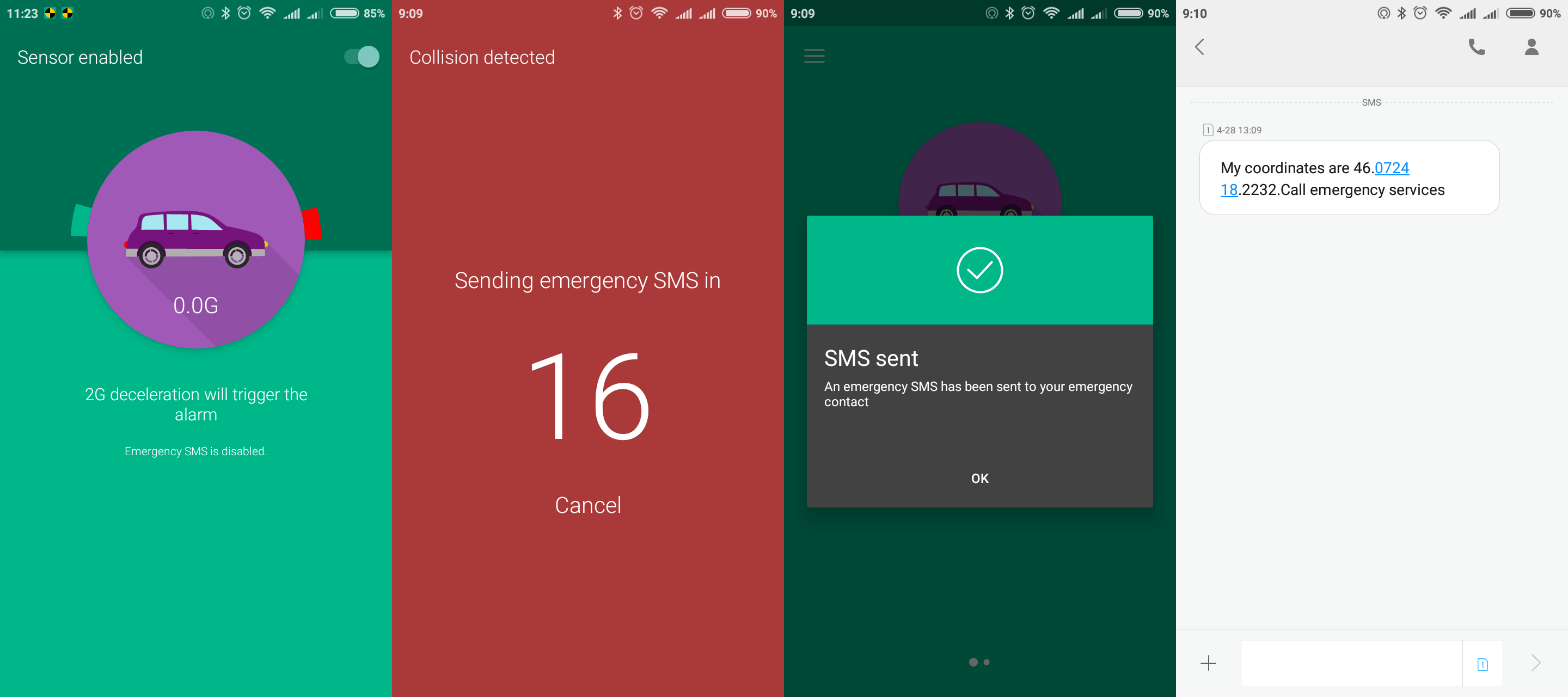 Who is it for?
Basically, this app was developed for personal use, but it can be a great tool for fleets to notify others automatically if any of your drivers has an accident and needs help. Sadly your drivers need to enable and disable the sensor manually if you want to save battery or else it will keep the GPS alive and drain your battery.
Supported Platforms
Android, iOS

Plans and Pricing
Click here to download our Tracking app to your phone!
Summary
This app can save lives if starting the Crash Sensor app can be a daily routine of your drivers.
Detect Crash with EverTrack app
We plan to create a Crash Alarm feature to EverTrack app too, which tailored to needs of fleet owners, so it will:
Continuously running in the background (no need to enable/disable manually)
Detect collision only when drivers are on the road (no fake alarm when not driving)

60 seconds to cancel the alarm manually by the driver after collision detected

Cancel the alarm automatically if the speed is over 15 km/h (10 mph) 10 seconds after crash detected (cancel fake alarm during trips)

Send email notification to each member of the Team (Group) + EverTrack pops up a notification + option for SMS

Email and Popup notification includes location and you can check it on the map with 1 click

"I'm fine!" message to let others know that everything is ok, they don't need to worry about
Are you interested in a feature like this?
Regards,
Zoltan
You don't have an account yet?
Visit CorvusGPS.com and start your free trial.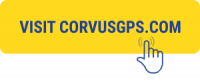 Latest posts by Zoltan Sardi
(see all)