Outsourcing different tasks and areas can be a way to achieve growth without large investments. More and more successful companies see that nowadays. Fleet outsourcing – alias dedicated transportation – is a growing trend for use, especially for companies in the States.
So what is fleet outsourcing exactly? It is a business model, providing companies with fully dedicated trucks and drivers from a third party. It ensures that companies can provide top-notch services for their customers, without the all costs and burdens of managing a fleet. Most outsourcing providers have got a wide range of services, such as acquiring the equipment, hiring and managing drivers, taking care of maintenance, licensing, insurance, fuel and so on. Some of them provide trucks even with the customer's logo and colours, but it is rather rare.
You can outsource a whole field, but you do not have to. There are possibilities to outsource only parts of the job. For example, you can manage your own fleet, but you can let a third party to take care of human resources operations and driver recruitment.
What do companies use fleet outsourcing for?
Usually, we can break the answer down into the same aspects, regardless the size of the company. Let it be small, mid-size or a large one. You can decrease non-core capability tasks and start to focus on things that are more important and actually make money. We mentioned a good example above, if you need a new driver, you do not need to spend weeks trying to find a great match for the position, you can just outsource the task of driver recruitment.
So, answering the question. You can outsource last mile delivery – which means the movement of goods from the distribution centre or your warehouse to the final delivery destination, like a retail store. Another reason is the need of decreasing significant risks of running lorries down busy highways and of course decreasing fleet management costs. Outsourcing providers have got the right-size assets and well-trained drivers to manage any challenges of the route.
The advantages of a private fleet
The keywords are capacity and flexibility. If you are managing your own fleet, you have got everything under control to meet current demands. If you outsource, that capacity might become an issue. For example, if there is an unexpected shipment and you are in the need to send something out ASAP, you can have control over that too. But if you are working with a dedicated fleet, they might not always be ready to load the goods. And we all know that timing is crucial.
You also have the chance to advertise with the design of your own trucks or the attitude of your drivers. In many cases, drivers are the face of your business at a loading place, their behaviour tell about the company. You can already build some customer confidence and recognition only by showing up with reliable, polite drivers and trucks with your company's logo and colours. Private fleets recruit and train their own drivers – if the recruitment itself is not outsourced. So in this way, you will have control over whom you work with and how.
The disadvantages of a private fleet
Regulations are difficult and there are many of them. From the number of hours a driver can operate a day or a week – and how it must be documented – to environmental aspects and fees. Regulations are strict and you can easily get high penalty just for not being vigilant enough.
But it is not the only 'expensive factor' of operating a fleet. Actually, cost itself is the most significant factor to motivate a company to outsource fleet management and work with dedicated fleets. Everything comes down to cost.
Purchasing, investing in new assets, fuelling, maintaining, these responsibilities are all costly. Some of them are even time-consuming. Not to mention proper scheduling – which is vital –, routing and technology solutions. There are also driver wages, driver recruitment, insurance, etc. Of course, neither private fleets or dedicated ones are immune to labour shortage, but common carriers often have got better connections and 'infrastructure' to recruit and manage drivers.
What is the best solution for you?
There are no two identical companies. You shall examine the issue from different aspects before you could choose, obviously. So, instead of 'what is the best solution for you', we could rather say 'what questions you need to ask first'.
Operating a fleet comes with all kinds of responsibilities. Not to mention the costs. But if it will not distract you from other operations and will smoothly complement your business, it might not be a good idea to outsource.
Do you have assets, equipment, human resources or industry knowledge? Is it worth to keep each aspect in-house? Would outsourcing be a more cost-effective way?
You don't have an account yet?
Visit CorvusGPS.com and start your free trial.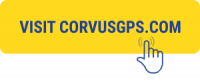 Latest posts by Zoltan Sardi
(see all)