It is not a surprise, that fleet managers play a decisive role in logistics or transportation companies. Their tasks are complex, so they need serious experience and skills. It is a decision-making position. They select strategies, or vehicles, set up maintenance schedules, make sure of driver safety and productivity. They need to be able to answer many questions beginning with what, where, who, and even why. What else? Of course, finances. Fleet managers are expected to keep the costs down – for example to save on fuel – and to maximize profits. The position is about multitasking and challenges, if you are a fleet manager yourself, you probably know that. If you feel struggling, you need new habits to be more effective. As they say, work smarter not harder.
Technology is in your favour
Technology is rapidly developing so, as any other industry, this one is evolving too. Do not only accept change. Use the technical advantage that comes with the era. Forget the reams of paper on your desk. You can now store everything digitally. It makes it so much easier to work from anywhere. From the office, from home, or from a cafe. You can have everything now on your notebook. Invoices, records, manuals, notes, reports, plans, really anything. It is also simple to share the needed information with new employees, or clients if you need to.
Less administration, increased productivity
Since you can store everything digitally, you need to make sure you store the important data only. Of course, measuring and monitoring are necessary tasks, but you do not want to spam yourself with unnecessary documents. I know what I am talking about, because sometimes my online storage tends to look like a junkyard. I am trying so hard to keep it organised. What works for me is to collect the necessary data only. Less administration leads to increased productivity.
As for technology, it is also fundamental to use a fleet tracking system to stay competitive. Our EverTrack app has got your back. You can read about it in a previous article: Challenges and Solutions of Fleet Management.
Make your goals clear
This is common truth for managers. But you can interpret it in two ways. Firstly, you need to make clear, measurable goals for each month, quarter year and even year. Some key performance indicators for fleet managers can be proper asset utilization, fuel efficiency, driver productivity and so on. There is no point in listing KPIs that are not exactly important, or measurable. But for example, utilization, accidents, or procurement are.
Speaking of safety, you can monitor driver-behaviour with a GPS tracking system. Check out our demo, see how Steve and Josh are doing by clicking here.
Secondly, you need to make your goals and expectations clear. For yourself, for your office-staff, dispatchers, and for your drivers. You are busy, you do not have the time to repeat yourself, of course. But that is exactly why you need to be clear and communicate effectively. There is no place for misunderstandings, or for half-information. Make sure that your drivers fully understand you and be available if they have anything to say.
Work smarter, not harder
You can win precious time with proper time management. We are all wasting so much time while we work. Emails, calls, Internet surfing, social media, and the list goes on. You should make plans, list your daily tasks. You can make notes, or use a digital platform, like Trello. Plan what your focus task will be for the day and do not let minor tasks to distract your attention. Also, track your daily activities – there are many time-tracking software. As mentioned above, you can have control over what you can measure. If you do not know what steals your time, what you should change, then you will not be able to implement a time management plan. Track your activities. And do not forget to prioritize relentlessly.
You can always have some tricks to make your life easier. Keep pace, the industry is constantly changing, you need to educate yourself, stay up-to-date, learn. Technology is a friend, not a foe. The best example is GPS tracking. Our online GPS Fleet tracking system provides a flexible solution for workforce tracking, vehicle tracking and fleet telematics purposes. Our web application works in real-time without the need to install any requirements: a web browser, a smartphone and a broadband connection is all you need.
You don't have an account yet?
Visit CorvusGPS.com and start your free trial.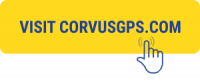 Latest posts by Zoltan Sardi
(see all)