Fleet management is about multitasking and challenges, you probably know that. But to stay sane and find the right solution as quickly as possible, you have to be innovative. You have to use the technical advantage that comes with the era. Let us take a look at it.
1. Financial pressures
The challenges in this article are not prioritized, but if they were, financial pressures could indeed be the first. Regardless of the department, most managers are expected to keep the costs down. But the fleet is a serious cost to an organization and some factors – like fuel price volatility, or vehicle maintenance – are difficult to forecast.
I described the challenge, now I should offer a solution. I think the article itself might be your solution, so keep reading. Vehicle route optimization, driver productivity, or the vehicles' wear and tear all affect the costs a manager has to face.
2. Driver safety and productivity
My previous article was meant to make a driver's life easier with useful applications. But are your drivers making your life easier, or harder? The most important aspect is always the drivers' safety. It is no coincidence that there are so many rules, starting with drivers' working hours. Certainly, many of us are familiar with the feeling – especially when it comes to international freight and long distances – when our driver is in a hurry to meet the delivery deadline. But the daily nine or ten hours are over and that is it. So yes, there are cases when it is a must to stop. And there are cases when the driver simply has a bad attitude. Takes longer breaks, that can affect your timetable, or drives with a style that wears out the vehicle and of course, increases financial costs.
You can be one step ahead, with the help of our fleet tracking system. It can motivate a better attitude, if your drivers know their work might be monitored.
3. Vehicle route planning
It is important to have route plans. You probably know what an insane amount of time and fuel would couriers waste if they would not have an order for 20-30 deliveries in an area.
It is not different for trucks and longer distances. Sometimes, the drivers' GPS device can be set incorrectly. For example, the cargo is on tight schedule and your driver needs to bypass a big city. But his settings show him the shortest way instead of the fastest. He can easily find himself in the middle of a traffic jam in the city, losing hours.
EverTrack can send reports up to every 30 seconds, providing real-time tracking. If you see your driver not taking that turn he should, you can let him know in time and prevent trouble.
4. Crisis management
Usually, the fleet is spread over a wide area. All over the country, or even the continent. It can be difficult to manage such a dispersed team, especially when you have to react as soon as possible. Let it be a wrong motorway exit, an engine failure, or even an emergency.
Using a fleet tracking system is essential to be able to locate and fix problems in real-time. Our application has a built-in feature, which allows drivers to hit the panic alarm. It reports the problem to the dispatch centre, where our system can instantly notify the managers in charge.

5. Proper asset utilization
Proper asset utilization comes hand in hand with driver productivity and route planning. You need to be able to answer many questions that begins with what, where, who, and even why. The rapidly changing technology is your solution. A fleet tracking system supports driver safety and productivity, crisis management, proceeding accordingly to the route plan, and so on. Of course, data overload can be a brand-new problem, that comes with the technology. So, it is important to filter what data you collect and act as soon as possible.
It can be complicated to manage remote teams. With EverTrack, you can create groups, regardless the number or composition of its members, based on cities, activities, or shifts. You can quickly switch between groups, to see only one at a time on your map. By clicking here, you can check how Steve, Josh and Thomas, our demo drivers are doing.
Tip: If you receive a new task and need to assign it to a driver, with CorvusGPS, you can easily find the nearest workforce and also check if they are in available or busy status.
Our system supports fast and accurate cooperation with your client or business partner as well, with its link sharing function. Your partner can check a user's position without registration. You can easily create and delete any number of links both for individuals and groups.
As you can see, it is necessary to use a fleet tracking system to stay competitive. Our online GPS Fleet tracking system provides a flexible solution for workforce tracking, vehicle tracking and fleet telematics purposes. Our web application works in real-time without the need to install any requirements: a web browser, a smartphone and a broadband connection is all you need.
You don't have an account yet?
Visit CorvusGPS.com and start your free trial.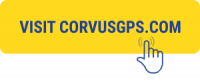 Latest posts by Zoltan Sardi
(see all)