OBD GPS tracker dongle from Samsung
Samsung continues to expand its horizon and now it seeks to be a part of our vehicles.  At the Mobile World Congress, The technological giant announced Connect Auto, a GPS tracker dongle that ensures smart connectivity in cars. On a positive side, Connect Auto will be launched in collaboration with AT&T in the United States soon.
Connect Auto plugs into the OBD-II port and connects with an app on your smartphone.  The good news is that Connect Auto is not restricted to Android and soon and other version will be made. The GPS tracker dongle also acts as a 4G LTE hotspot and it can connect multiple devices.
Although,the utility is far more better than that, haven given enough car data to the driver starting from driving smoothly based on the farness, distance traveled, fuel management, method of driving, and alerts in case your vehicle gets missing as a business man or a father giving out your car to others, a geofence and speed boundary or restriction should be fixed, and the dongle will inform you, should there be a case where anyone is tempered with.
The current or trending 4G LTE data connection emits location and information to an online storage cloud server, which proffers "locate your Car" GPS utility. Also this can help to keep car owners if their cars has been suddenly moved for instance by a tow truck. Expense reports and travel records are beneficial or helpful for company cars and those whose work are on motion. A good and experienced mechanic will always carry out a check on the vehicle and inform you if need be, for any service or work to be done to keep the vehicle in good health — ranging from lubricant changing to error codes — and then gives you direction to a nearby mechanic workshop for repair.
Some insurance companies enter a partnership deed with Samsung, where decent or good drivers are offered affordable and cheap policies based on the information furnished by the connect auto. The dongle provides its own software development kit (SDK), which gives other software developers the opportunity to make their own apps. To handle issues regarding privacy, the Connect Auto also provide with the Knox data and security system from it's Android phones.
The Samsung Connect Auto will locate plenty of competition like Automatic, AT&T's ZTE Mobley, Verizon Wireless' Delphi Connect. However, the price is still unknown to the public, but Samsung said it'll be affordable and reasonable, and you can get it, in any AT&T's store before the start of summer.
You don't have an account yet?
Visit CorvusGPS.com and start your free trial.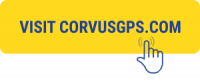 Latest posts by Zoltan Sardi
(see all)