Quality Problems of TK102
As I mentioned in my last post (TK102 configuration guide), I wrote a short article about the quality of TK102 GPS trackers.
We are sad that many people buy cheap, low quality, TK102 and TK103 copies from eBay or other stores but they are getting in trouble when they try to follow their device in a real-time tracking system like CorvusGPS…
This article is based on our developer team's experiences.
The Origin of Problems
The biggest problem with the TK models that you never know what will you get for your money because hundreds of factories producing this device under the same model name with the same design. Some of these manufacturers make acceptable quality (Xexun and Coban) but most the manufacturers are just garbage…
"TK" is not a model or brand, it's chaos
caused by countless different manufacturers.
Design, Quality and Stability Problems
Thanks to the wide range of manufacturers the quality is really different. There is some company who produce trackers with the same ID number (IMEI) used to identify the tracker by our server and the cellular network. Needless to say that these trackers will never work well, it's a plastic housing with an unusable printed circuit board for $30-40. If you have a fortune – it answers the calls in SMS containing the location info but it will never send any real-time data to a server by GPRS.
Another problem with the trackers that sometimes it suddenly stops working and you can't turn it on or off when you want… My personal opinion is that it's not acceptable from a product designed for business or security purposes…
Poor Quality, Trustless, Unstable, Difficult to Configure
Communication Issues
This is a critical point of the usability of TK102 and other TK models. Different manufacturers use different communication protocols, so each model send different data to the server. We try to actualize our server at each day, but it's simply not possible to create a server which compatible with all of these trackers. Every manufacturer changes something in the messages, so really hard to keep up with growing number of different protocols…
Without any warranty that your device will
compatible with any kind of tracking software!
At this moment, CorvusGPS support about 90% of the TK102 and TK103 models available at the market.
Summary
As a summary of the above if you are thinking to buy a TK102 then please accept my advice:
Don't do it!
If you have decided that you will buy one because it looks a good deal, then I suggest you to buy only "original" Xexun or Coban brands because the quality of these models are "acceptable" if you don't have any special needs just would like to know the location (30-100m accuracy), speed, and direction info, but nothing more.
Only "original" brands!
Xexun or Coban, nothing else!
Which tracker is a better choice?
This article is not for advertise another tracker, I want to keep my objective view so I don't suggest you another device now. If you plan to invest $20-60 to purchase a GPS tracker than I have bad news for you… The "small sale" entry level is around $100, you can buy a Xexun TK102 for this price including the shipping cost and wired car charger but you need to accept the bugs and minimal functionality of the device. If you spend about 10-20% more for a device then you can buy a high-quality GPS tracker with good design, stable software and a wide range of functionalities.
An acceptable quality, entry level GPS tracker starts around $100.
What I need to check before I buy a GPS tracker?
This also can be a topic of another article, but I try to summarize the most important things for you:
– Is the seller described which company is the manufacturer?
– Is the seller have a quality website?
– At which site you can track the device? (if it's an IP only not a domain then it's poor)
– Is the GPS tracker configurable with PC or only with SMS commands?
– Always check the feedbacks before you buy
I need trackers for my business!
If you are interested in buying trackers for business use then I suggest you to buy only high-quality trackers. It will cost about 10-20% more but worth the price. For more information please get in contact with CorvusGPS Team, we will help you to find the best choice fit to your needs.
You already bought a TK102?
If you already bought a TK102 then read my article about how to configure the tracker:
TK102 configuration guide
or download CorvusGPS's configuration manual for TK102 GPS trackers:
Download TK102 Configuration Manual
Do not forget the share this article if you were found it useful!
You don't have an account yet?
Visit CorvusGPS.com and start your free trial.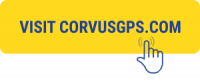 Latest posts by Zoltan Sardi
(see all)