Real-Time Location Sharing apps like Glympse
Glympse is one of the first location sharing app for smartphones but in the last few years, there are some competing apps also available at app stores for Android, iOS and Window Phone also. Are there any other apps like Glympse for business use?
What is Glympse?
Glympse is the easy way to share your location online in real-time. No registration needed to share and view the real-time location. Just send a Glympse to anyone via email, SMS, Facebook, or Twitter. Your location is only shared for the specified time then disappears automatically.
Apps like Glympse for Business
No. 1.: EverTrack GPS Tracker
First of all, let me introduce EverTrack GPS Tracker app developed by CorvusGPS. EverTrack is a GPS Tracker app, but after creating a CorvusGPS account, you or your dispatchers can share the location any of your drivers and employees running EverTrack on their cell phone. EverTrack is offer features especially for Business users to share positions for unlimited time and they can also share the position any of their groups managed in CorvusGPS.com's system.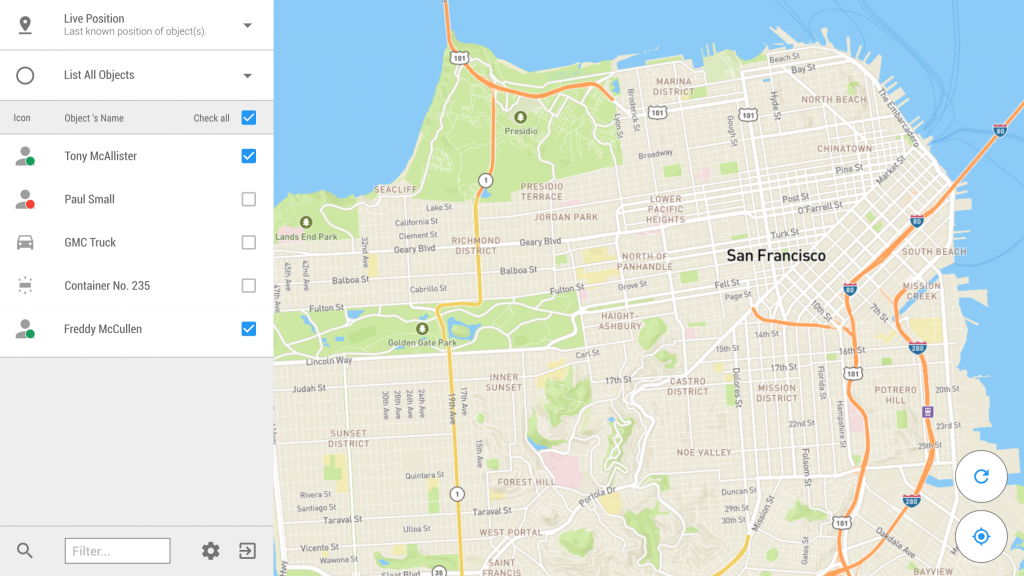 Download EverTrack app to use Location Share feature
Check our Blog article about how to use the Location Share feature at CorvusGPS
Momentarily the location share feature is only available from PC but the upgraded version of EverTrack GPS Tracker app (Android) will available soon with integrated location share feature and share link management.
No. 2.: PathShare
PathShare is a similar app like Glympse and it's a great tool for location sharing. PathShare has some advantages compared to Glympse because anybody can join to an existing share. Using this feature you can share group locations and the members of this "instant group" will see each other in real-time.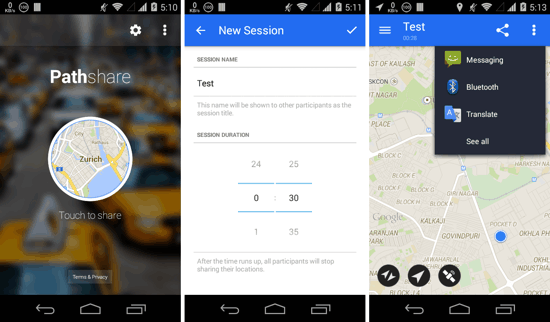 No. 3.: Moby Simple Location Sharing
Moby is a nice app with simple and easy to remember domain (mo.by). The user interface and features of Moby are pretty simple (sadly the Android app looks and works like an iOS app), there is only one special option in the app, the dedicated navigation button. While you are watching the shared location on your phone you can press the dedicated "Navigation" button and your navigation app will navigate you to the selected people.
Apps like Glympse for Private use
I was searching for location sharing app developed directly for families, but I wasn't able to find anything, so for families the best choice is a family locator app or you can use any of the apps mentioned before.
Other Location Sharing apps (apps not like Glympse)
Searching for location sharing apps like Glympse, you can also find many other solutions for Android and iOS, but most of these are not going to share your real-time location. These apps are usually sending your latitude and longitude coordinates or the address of your current location in email, SMS or any other way like sharing in social media.
Thanks for reading, I hope this article about "apps like Glympse" will help you to find the best app fit to your needs. For business purposes, I suggest you to use Glympse or try EverTrack if you need more than just simple location sharing.
Try our mobile tracking apps for Android and iOS now!
You don't have an account yet?
Visit CorvusGPS.com and start your free trial.