CorvusGPS Map app for Apple devices
We are happy to announce that from today CorvusGPS Map app is available for iOS (iPhone, iPad, etc…).
Download the app here:
https://itunes.apple.com/us/app/corvusgps-map/id1018948401
Check with iTunes:
itmss://itunes.apple.com/us/app/corvusgps-map/id1018948401?mt=8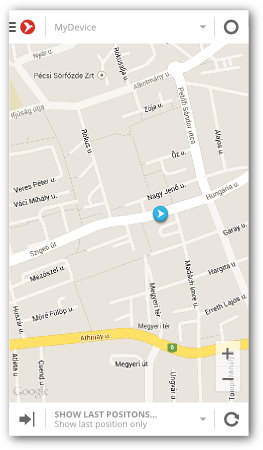 What is CorvusGPS Map app?
CorvusGPS Map is an application which lets you to follow your GPS trackers and EverTrack users from mobile devices. The app has limited features compared to the desktop version, you can check "Last position" of your GPS Trackers / Users / Groups or you can check the route of your GPS tracker / User travelled in the last 1 hour.
The app is in beta state so if you find any issue with it please let us know in an email or a system message.

This is Zoltan Sardi the founder of CorvusGPS.com. I'm an entrepreneur and startupper who like learning and blogging about new technologies, services, solutions and small startups. The Team of CorvusGPS provides Fleet and Field Service Management Software, especially for Small and Medium-sized enterprises. We are building software in the Fleet Management space for the last 5 years. You can find me on Google+, LinkedIn, Twitter and Facebook.

Latest posts by Zoltan Sardi (see all)