A good delivery driver is worth every penny. You might be a great manager, or owner of your restaurant, or pizzeria. But you will not meet the customers when it comes to delivery. Guess who will be the face of your business! Yes, your driver. You cannot be there to hold his hand and make sure your driver will be friendly and professional. But thanks to today's technology, you can monitor everything from the office, or on the go. You can choose from many applications in order to help your workforce on the road to stay organised. In this article, we are going to write about the benefits of our GPS tracking system, Evertrack, and other useful applications that support your company.
The many faces of a GPS tracking system
You have to ensure timely deliveries, have to know what your drivers are doing on the road, control fuel expenses, and so on. Previously, we mentioned many different Challenges and Solutions of Fleet Management. It was a general post, but it suits restaurants with motorbike couriers just as it suits trucking companies.
There are really nice drivers who deserve their tip and there are some who tend to have a not-so-great work ethic. Once, when I ordered a pizza, I had to call the restaurant, because I had been waiting for 90 minutes past the estimated delivery time. So I made a call to follow up. The dispatcher lady was nice and promised she will look up the problem. Ten minutes later I got my dinner. I mean my fully cold dinner. Guess the delivery boy met some friends on his route and forgot about me.
EverTrack is simple to use, while it provides high-quality services. You will always know where your drivers are, will be aware whether they are following the route-plan, or making pitstops at their home. You can monitor your drivers' past behaviour as well. Our software can report previous activities from up to 100 days backwards. It will display actual position, speed, direction, altitude, battery state, and many more useful details.
FIND OUT MORE ABOUT OUR FEATURES: https://corvusgps.com/features/
Food delivery management apps
CloudWaitress
CloudWaitress is an ordering platform for restaurants. It helps you to create your own customized ordering system, starting with a website – and unique order URL – where you can accept online orders from any device, in real-time. The application allows you to set a geographical area for where the orders can come from, charge a delivery fee if you would like to, or set the minimum order amount. Some key features are highly customizable branding and dishes, built-in contact form, automated printing, orders and sales reports, automatic delivery order routing, etc. Just like our EverTrack app, CloudWaitress runs on both PC and smartphone.
Flipdish
It is similar to CloudWaitress. They provide a range of restaurant focused services, let those restaurants be individuals or franchises. You can build a beautifully designed website and you can customize your own application as well. With the easy-to-read reports you can quickly find out what your most popular dishes, most profitable delivery locations, or busiest hours are.
Sapaad
Excusively designed to restaurants regardless of size, scale, cuisine or country, with in-built loyality program. You can pay for the application as you go, or choose from different pricing plans. They are proud to be user-friendly. With "Modifiers" your customers can add preferences, such as less spicy, or extra cheese. Or you can add notes, or discounts.
Aggregator apps
We are mentioning food delivery apps in general, because every country, or state – even city, sometimes – has got its own applicatinos and websites where they round up available restaurants as a third party. They tend to be popular, so make sure you are on that list. You should never waste an opportunity for gaining new customers. Customers usually like the benefits of a food delivery app. They can choose to order from various restaurants in one place, they do not need to search the web for thirty minutes before they would find a menu they like.
TipGenie
TipGenie is for your drivers. It is a mobile payment application that makes tipping easy without cash. Your drivers can leave a nice note with a QR code provided by you, so the customers can tip them even after they left.
Trip Log
Most drivers have to write down accurate logs, which is not hard to forget about sometimes. We have got you covered. We are continuously developing EverTrack's new built-in feature which allows you to monitor minute-accurate logs. You will know when and where the vehicle was, how many minutes the driver spent there, and how much time has passed between the trips.
Which applications do you use? Share it in the comments section! What do you think of EverTrack's Trip Log? Your opinion is important to us!
You don't have an account yet?
Visit CorvusGPS.com and start your free trial.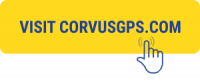 Latest posts by Zoltan Sardi
(see all)