Why would Driver Recruitment be important for you? Your drivers can make a huge impact on your company's performance and profitability. For example the way they handle your vehicles and the way they represent the company. So recruiting the proper workforce is pretty much important. There are several interview questions that you already know you are going to ask. How much experience does he have as a professional driver? How would he handle a customer who is upset about a late delivery? Or how about the salary demand? There are other aspects too, but let us start with the finances.
Payment
It might not be that surprising, that reliable payment and good working conditions have got greater influence than high payment itself. We have already mentioned this in a previous article – Tips to Motivate Your Drivers. Sure, money is important, but the overall answer has never been this simple. Which is good news for smaller trucking companies who cannot compete with the big ones when it comes to drivers' salary. Here is what you can do if you are in the same boat – or what you should look for in a company if you are a driver-to-be. Develop pay packages. You can offer a proper, guaranteed minimum income, complete this amount based on the driver's performance, reward good work. Everybody wins. You will not pay the same amount for hard workers and negligent employees and your drivers can be satisfied with the money based on their attitude. You will be aiming to have reliable drivers, who handle the vehicles well, pay attention to fuel-saving, mileage, and so on.
Use job boards
The easiest way to recruit drivers is to be present on job boards and job aggregator websites. This is the number one place where job seekers and employers are likely to find each other. But do not forget to be honest. Create realistic job descriptions, do not sweeten the position. It would only lead to losing your new employees at the end of the second month. And you could start everything from the beginning. Make sure the job description is relevant.
Go online
What do people usually do after reading a job advertisement? Google the company. Today, in the world of smartphones and social media, you cannot ignore your company's online presence. Unless you aim to fall behind the competition. Social media is a free and effective marketing tool in your hands. You can post company news, share photos taken by your drivers, build community, and drive traffic to your website. You can give a voice to your company and attract possible workforce.
Brief your new driver well
It is going to make your situation easier if you send an employee handbook to your new driver before his first day. It is a win-win, because if you have these kind of documents, you will not need to say the same things over and over again to new employees from memory. And your new employee will arrive informed on his first day as well.
Secondly, assign your new driver a mentor, someone who has got experience at your company. Someone whom the new guy can call with his questions, who can help him out anytime. Also a win-win, because you will not have to deal with that, and the mentor will know you trust in his wok. You can also develop a checklist – which you can reuse – for preparation.
Make sure your new driver meets his dispatcher on his first day, or if he starts already on the roads, then before that. They are going to work together on a daily basis and it is also important to be able to pair the voice with a face. It can make it easier and friendlier to work together.
Communication with your drivers
Communication and team effort is key. Companies who keep this in mind usually have got higher driver satisfaction rates, which also leads to long-term working relationships. Who wants to look for new drivers in every quarter of the year? You can prevent this problem if you know what your drivers want, what they think, if you listen to their opinions and define a golden middle way. Where your drivers are more satisfied and your company can grow with reliable workforce.
This article was not exactly about our GPS Tracking System, rather about our thoughts on the importance of good drivers. But it is only a tiny part of fleet management. So if you would like to find out more, check out our blog with many useful articles: blog.corvusgps.com
You don't have an account yet?
Visit CorvusGPS.com and start your free trial.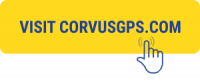 Latest posts by Zoltan Sardi
(see all)