Great news everyone! From now on – EverTrack app supports Scheduled GPS Tracking!
As we promised before, the development of our GPS Tracking System and EverTrack app continued. We are working  around the clock to offer the best solutions available on the market.
If you upgrade EverTrack app to the latest release you will recognise a new option in the Live Tracking menu called Scheduled GPS Tracking.
What is Scheduled GPS Tracking exactly?
Scheduled GPS Tracking was certainly one of the most popular options on our Feature Request Center. As a result we made it's possible first, you can find it exclusively in our Business Plan.
Thanks to Scheduled GPS Tracking:
1. Your drivers will never forget to start reporting in the morning!
2. Their private life is protected after work, nobody will watch them!
Set Work Hours
If your users set their work hours for every day of the week, Live Tracking will automatically turn On at the beginning of the shift. Similarly notifies the users to turn off tracking at the end of the day.
By default, EverTrack is only notifying the Driver to Turn the Tracking Off, but it is not the only option. You can enable "Stop Live Tracking automatically without any questions asked" in the Settings to make it automatic.
Ethical Tracking – Protecting Privacy
Privacy and Ethical Tracking are really important things for us at CorvusGPS. Consequently we would like to offer the best mobile GPS Tracking services in the industry, but we are also engaged to protect private life.
Hassle-Free Automatic Tracking
Scheduled Tracking feature will enable and disable Live GPS tracking feature of EverTrack app automatically, therefore your drivers don't have to take care of. Thanks to the built-in Smart Activity Recognition technology EverTrack automatically detects when your drivers are Stationary, Walking or Driving. The app always selects the optimal location reporting mode to ensure continuous tracking without draining the battery.
Read more about the Smart Activity Recognition feature here:
Smart Activity Recognition – Accurate Android GPS Tracker with Long Battery Life
Takeaway
Tracking in Work Hours is a great solution for firms to manage their time and optimise operation costs, but tracking after work hours is spying.
Ethical Tracking is not easy, sometimes it is hard to find what is the part of the private life and what is a business use-case, but we hope that  Scheduled GPS Tracking can be step forward towards a better solution.
As always, your feedback is much appreciated.
Do not hesitate to comment below or contact us.
Regards,
Zoltan
You don't have an account yet?
Visit CorvusGPS.com and start your free trial.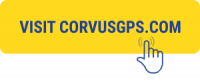 Latest posts by Zoltan Sardi
(see all)