We have posted an article before, about Challenges and Solutions of Fleet Management. This should be something similar, but from a different perspective. Instead of your fleet, you can read about your business.
1. Build a strong back office
You can either outsource your back office, or do it yourself. However, I vote for the latter. Outsourcing back office processes can be difficult and really expensive. You can outsource your company's marketing with peace in mind, but you should build your own team of dispatchers. After all, teamwork is key. Your drivers and office team will be working together on a daily basis, familiarity and trust is not only optional. You can also see how efficiently your back office team works. Today, teamwork is one of the most determining factors of competitiveness. No kidding. If you would like to read more about teamwork, I recommend books by Patrick Lencioni.
2. Know your operating costs
When you are running a small fleet, there is always a delay in services and payments. So you need to be extra aware to avoid cash flow problems. Clients usually pay in 30 or 45 days, but I have seen contracts with 60 days or even 60 working days of payment deadline. So, you need a plan. Be ready to pay your drivers, office work force, pay for fuel and emergencies. Be conscious of costs, for example, develop a fuel buying strategy. You pay an awful lot of money for fuel in a year. Fuel is a typical example for how much money you could save or waste annually.
3. Find profitable loads
When you are just starting out, loadboards can be a good idea. But they are not very lucrative in the long run. You will soon find out how extremely busy they are, especially on popular routes. So you need to keep your rates low, if you do not want the client to choose someone else. Oh, the clients. There is an intermediary party between you and them, which means you will be paid even less.
It is not easy to build business relationships. So do not worry, start with loadboards, you can keep your fleet running and keep building relationships in the same time. You will soon be able to work directly with shippers. Which will be way more profitable indeed.
4. Build customer confidence
Regardless the fact we are talking about business-to-business area, there are still people behind the computers. I suggest to keep that in mind. Be professional, but do not be stiff as a poker. Provide a reliable customer support team, keep your clients up-to-date. You can even share live GPS coordinates with your clients. EverTrack has got your back. 
5. Employ proper workforce
The whole fleet is like a puzzle. You built a strong back office, found profitable loads, you are managing the cash flow, but still. Your drivers' attitude and work ethic are so important. They are the face of your business at a loading place, their behaviour tell about the company. And of course, they are handling the vehicles on a daily basis. They can highly reduce, or increase wear and tear. You can read about Our Tips to Motivate Drivers in a previous article.
6. Get the right vehicles
So, you have got great drivers. How about great equipment now? You obviously need vehicles. You can either use a loan or lease a truck. There are advantages and disadvantages in both ways, so you need to do the math on what would suit you better. I vote for loan, anyway. There is the kind of loan takes money away, and the kind which puts money in your pocket and increases profits. If you choose the proper loan, it is going to be an investment. So you just need to think before running into a decision.
While choosing a new vehicle, an important factor should be the comfort of the drivers. I have seen drivers to quit their job, because the truck they had to live in at least five days a week was too uncomfortable for them. It is the little things. Is there room to stand up, or is the inner height not enough? Can he store his stuff, is there at least a tiny fridge for food? How about a coffee maker? It does not have to be expensive, but can be a good point.
7. Do not forget about marketing
Create a simple website. You can even do it yourself until a point where you need to outsource the tasks to a professional. And definitely use social media. It probably will not be Instagram, because we are not in the fashion industry, but Facebook, Twitter, or Linkedin will definitely serve their purpose. They cost nothing – if you do not pay for ads. Having social media accounts builds trust with your customers.
You don't have an account yet?
Visit CorvusGPS.com and start your free trial.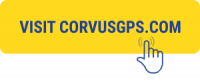 Latest posts by Zoltan Sardi
(see all)